Helium / Argon / CO2
A three part welding mix blend is popular for both Carbon and stainless steel weld materials. For short circuit transfer the addition of Helium in an Argon/CO2 blend broadens the penetration profile and reduces the tendency of incomplete fusion.
For Stainless Steel applications, Helium additions of up to 90% in Argon and CO2 on short circuit transfers reduce spatter, improve puddle fluidity and offer a flatter weld bead shape.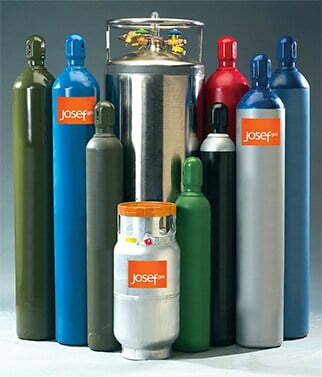 Order Mix
We deliver within Southern Ontario
Choose from our huge selection of gases
Order Now

SKU
Mix
Size
Description
Richmix Welding Gases
M586L
85%/14%/1%
300ft Large
Richmix 586 Large Cyl Refill
M59280
90%/7.50%/2.5%
80ft
Richmix 592 80 Cu Ft Cyl Refill
M592L
90%/7.50%/2.5%
300ft Large
Richmix 592 Large Cyl Refill
M592M
90%/7.50%/2.5%
150ft Medium
Richmix 592 Med Cyl Refill